Every customer's individual needs are important to us at
AARK GAS.
Our focus is of providing both quality service and products,
combined with reliability has made us the first choice
of both families and installers.
Remember, at AARK GAS
we use only CE APPROVED materials and CERTIFIED COMPETENT tradesmen,
so if you need a gas engineer you can trust
call AARK GAS first
01 8484458

AARK GAS provides a full range of gas work.
We don't recommend that you will need a new boiler if you don't

WE REPAIR ALL GAS BURNING APPLIANCES
IE STANDARD /SYSTEM /CONDENSING / COMBI WALL HUNG BOILERS

BACK BOILERS / FIRES ILFE / DFE STOVES /RADIANT HEATERS.
COOKER HOBS OVENS ETC.ETC.

We source all parts both nationally and in the UK (for the less known brands.)

We source ORIGINAL replacement parts
directly from manufacturers. (all CE APPROVED)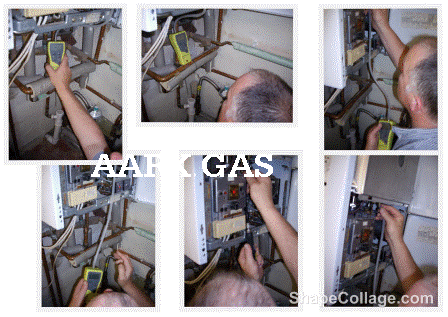 MANUFACTURERS INSTRUCTIONS
TO MAKE LIFE HANDY ..
YOU PROBABLY DON'T REALISE,
THERE ARE OVER 50 POPULAR BOILER MANUFACTURERS,
AND THE SAME AGAIN IN THE LESSER KNOWN SMALLER BRANDS
AND SOME HAVE UPWARD OF 150 MODELS IN CIRCULATION
IF YOU DONT HAVE YOUR INSTRUCTIONS.
DON'T FRET. IF YOU CAN SUPPLY THE MAKE AND MODEL
OF YOUR APPLIANCE WE WILL CHECK OUR EXTENSIVE LIBRARY.
THIS WOULD BE OF GREAT ASSISTANCE
AND WILL ASSIST US IN RESOLVING YOUR FAULT QUICKER.